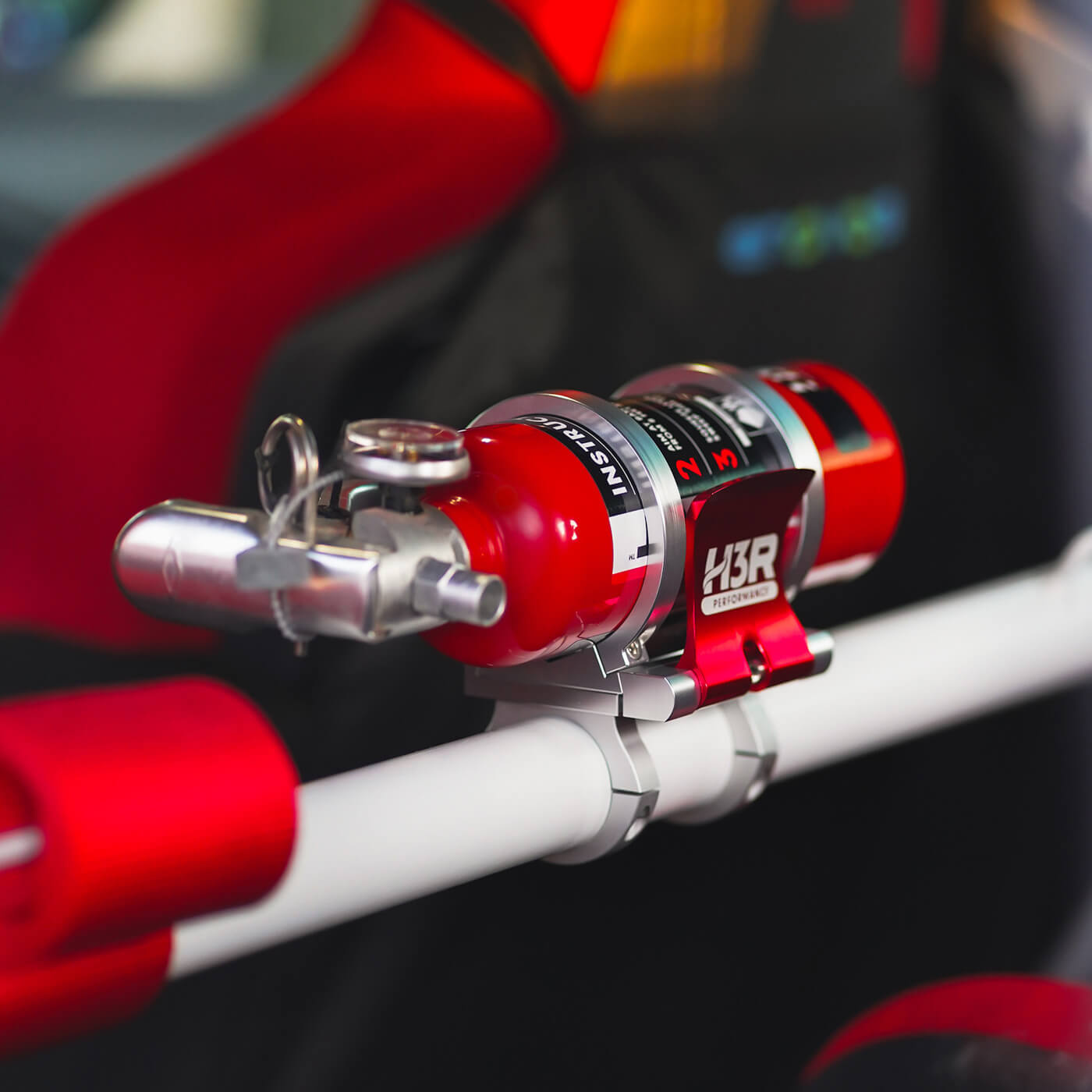 HalGuard™
No Cleanup, No Residue, No Damage
HalGuard™ is no ordinary car fire extinguisher. Classified as a "clean agent," HalGuard extinguishers effectively combat flammable liquid fires without leaving any messy corrosive residue after use.
MaxOut™
Proven protection for extreme situations
MaxOut™ dry chemical car fire extinguishers are very effective in extinguishing most common types of automotive fires but they do require cleanup. MaxOut extinguishers containing more than 1 lb. of agent are also "A" rated for common combustibles like wood, paper, rubber, and some plastics. This makes them ideal for outdoor, marine and home use as well.
Which extinguisher is right for you?

Extinguish fires quickly and from a safe distance
Beware of inexpensive, non UL-listed extinguishers that require use too close to the fire. It is illegal to offer non-UL listed fire extinguishers for sale in many states. Flare-type extinguishers typically only offer a short discharge range.
See Our Latest Tips, News and Reviews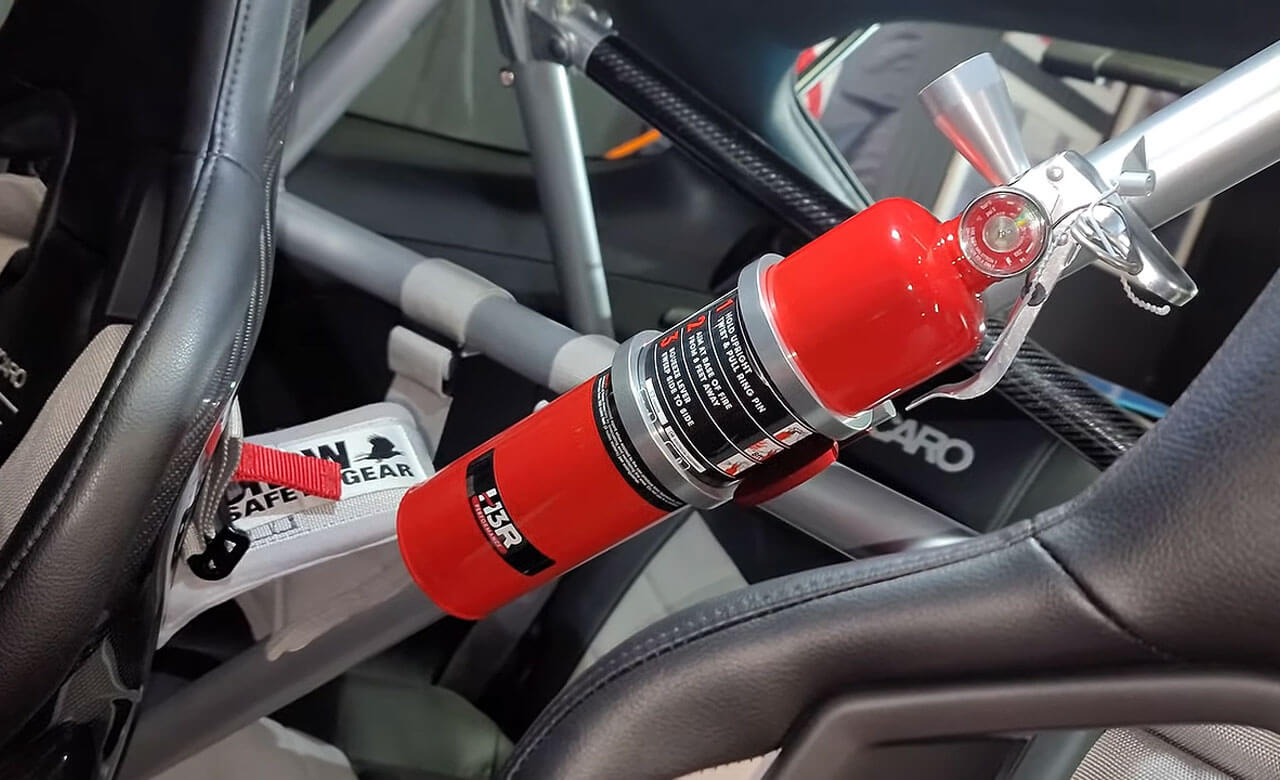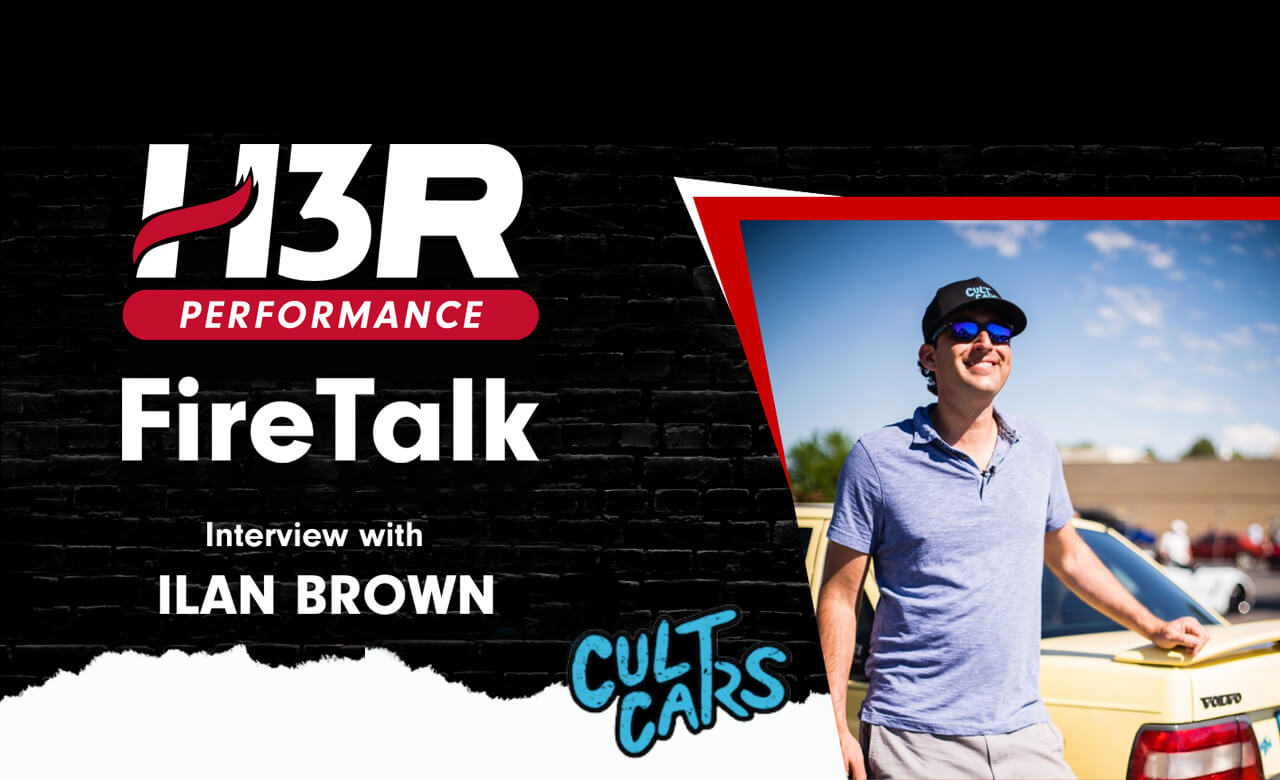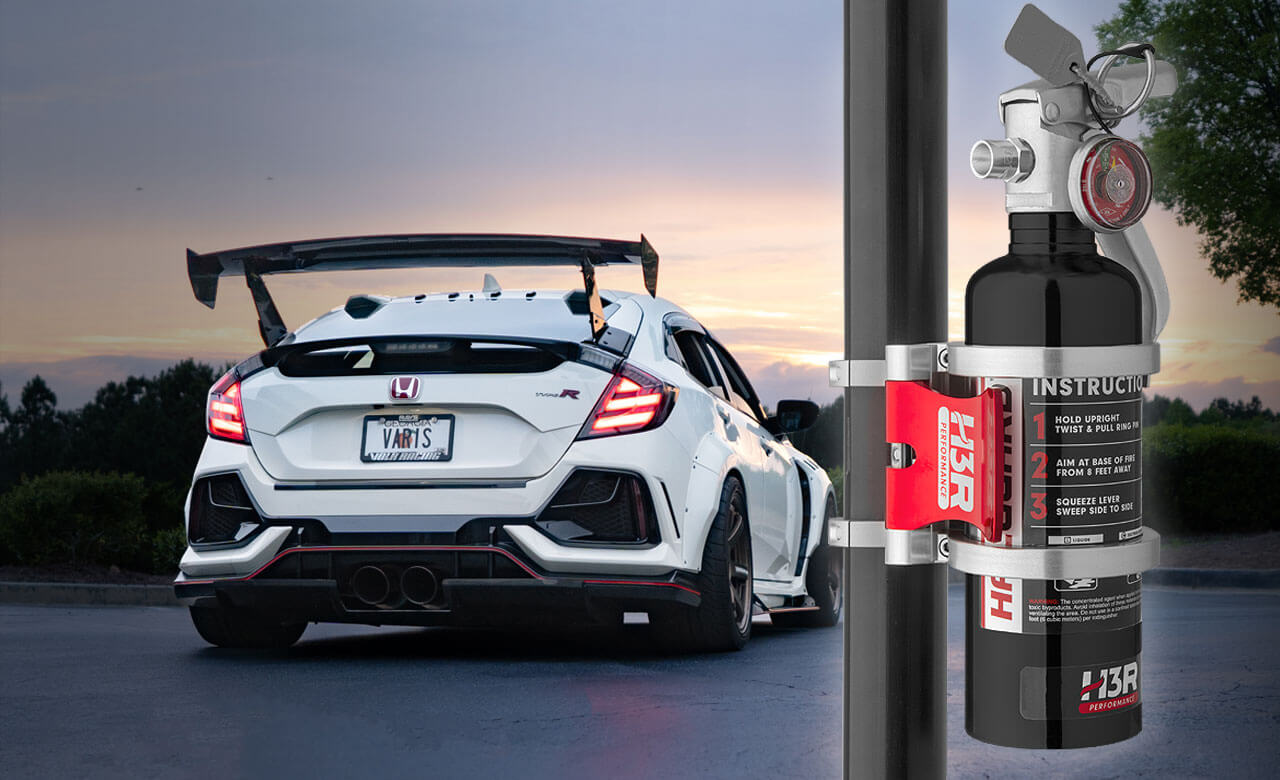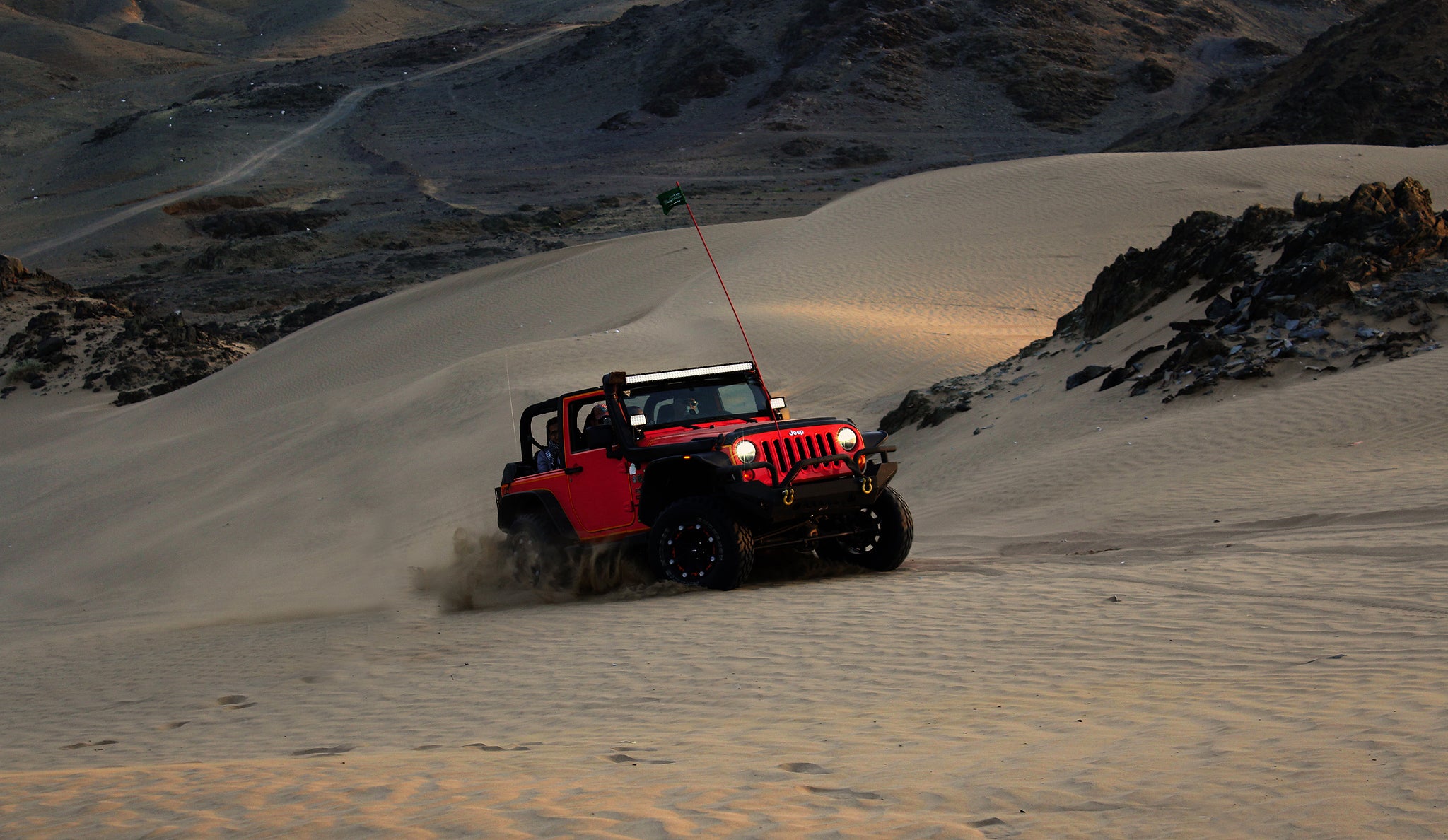 Our purpose
To Protect Your Passion
Few things rival an auto enthusiast's passion. The investment of energy, time, and care that goes into their vehicle is epic - equal only to the thrill they feel from behind the wheel! At H3R Performance, such emotion has been our inspiration since 2005.
I have the Chrome extinguisher and I love it. The finish and the quality is just solid. I had to use it after an accident that happened in front of my house where one of the vehicles was starting to catch on fire. I was able to get it put out quickly and extinguisher performed beautifully.
I purchased the black extinguisher to go with my Wrangler. I'm impressed with the speed of shipping, my products were shipped almost immediately after ordering. The extinguisher itself is very solid and extremely well-built. It looks terrific mounted to the roll bar, I hope to never use it, but I have the peace of mind know that it's there if I do. I will recommend H3R and their products for all my Jeep friends!
I was lucky enough to be near this vehicle when it caught on fire with a young mother, her son and a friend inside. Thank God I had two fire extinguishers on board from H3R Performance. I had to use both the Halguard to put out the oil fire and the ABC Maxout for the grass fire. I guess I was in the right place at the right time.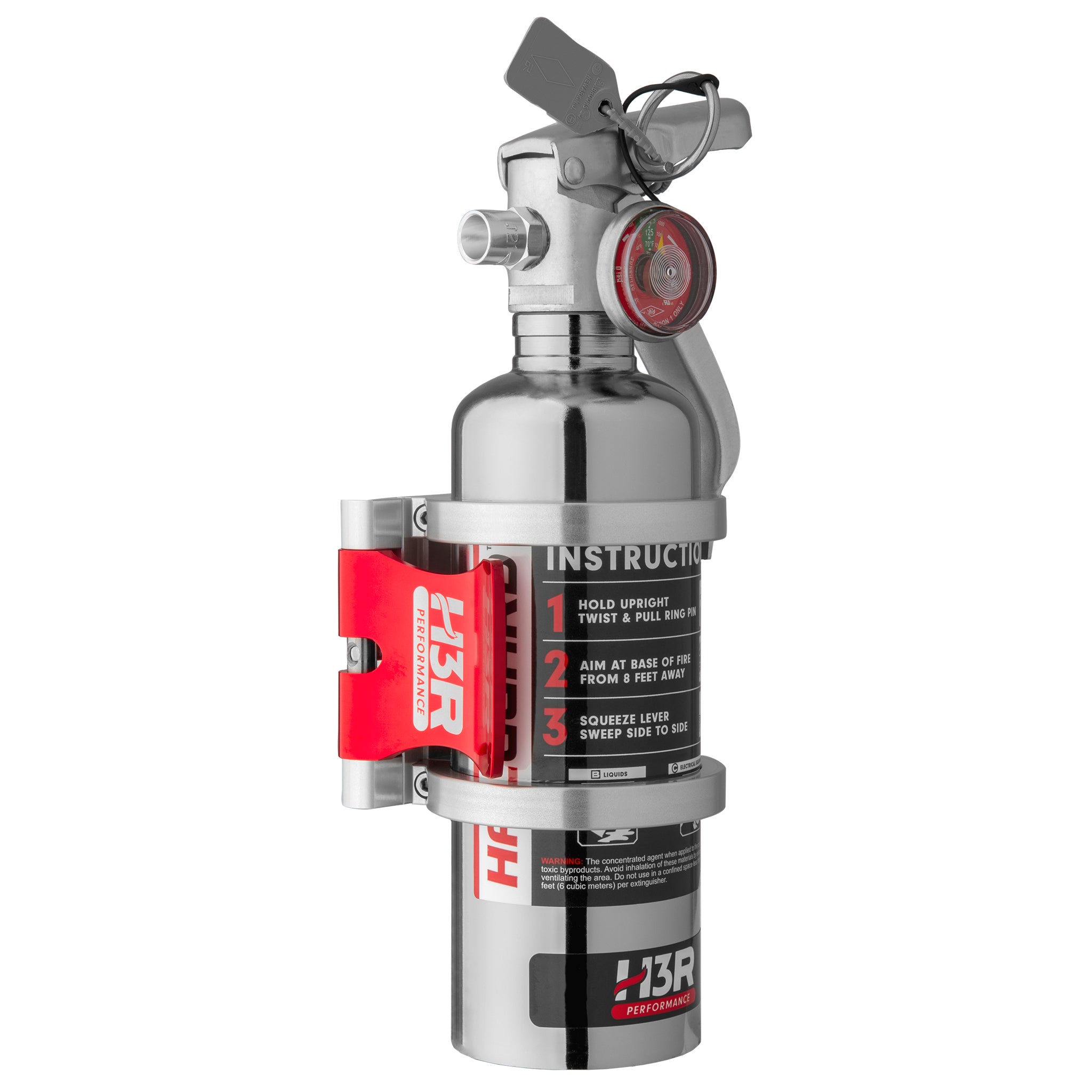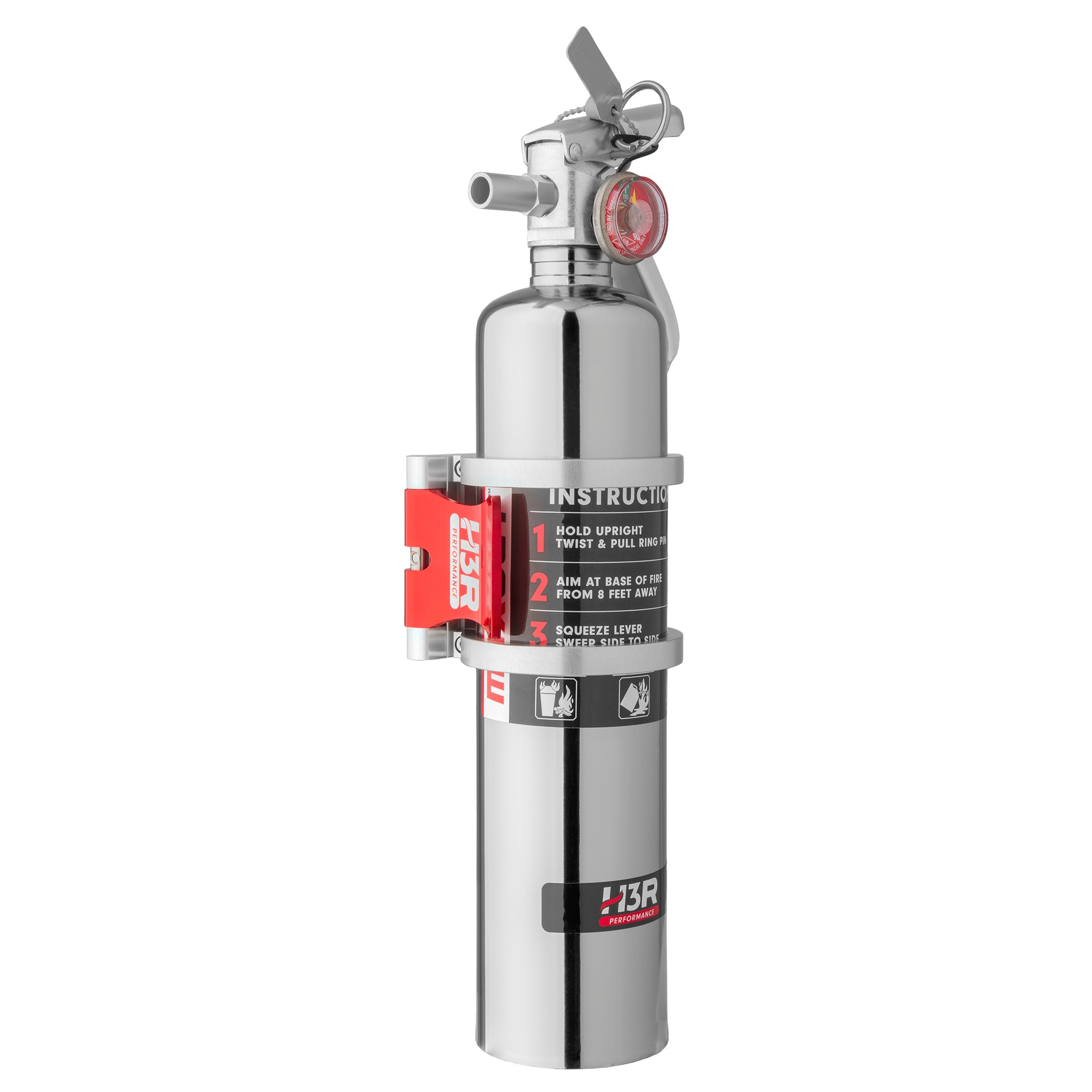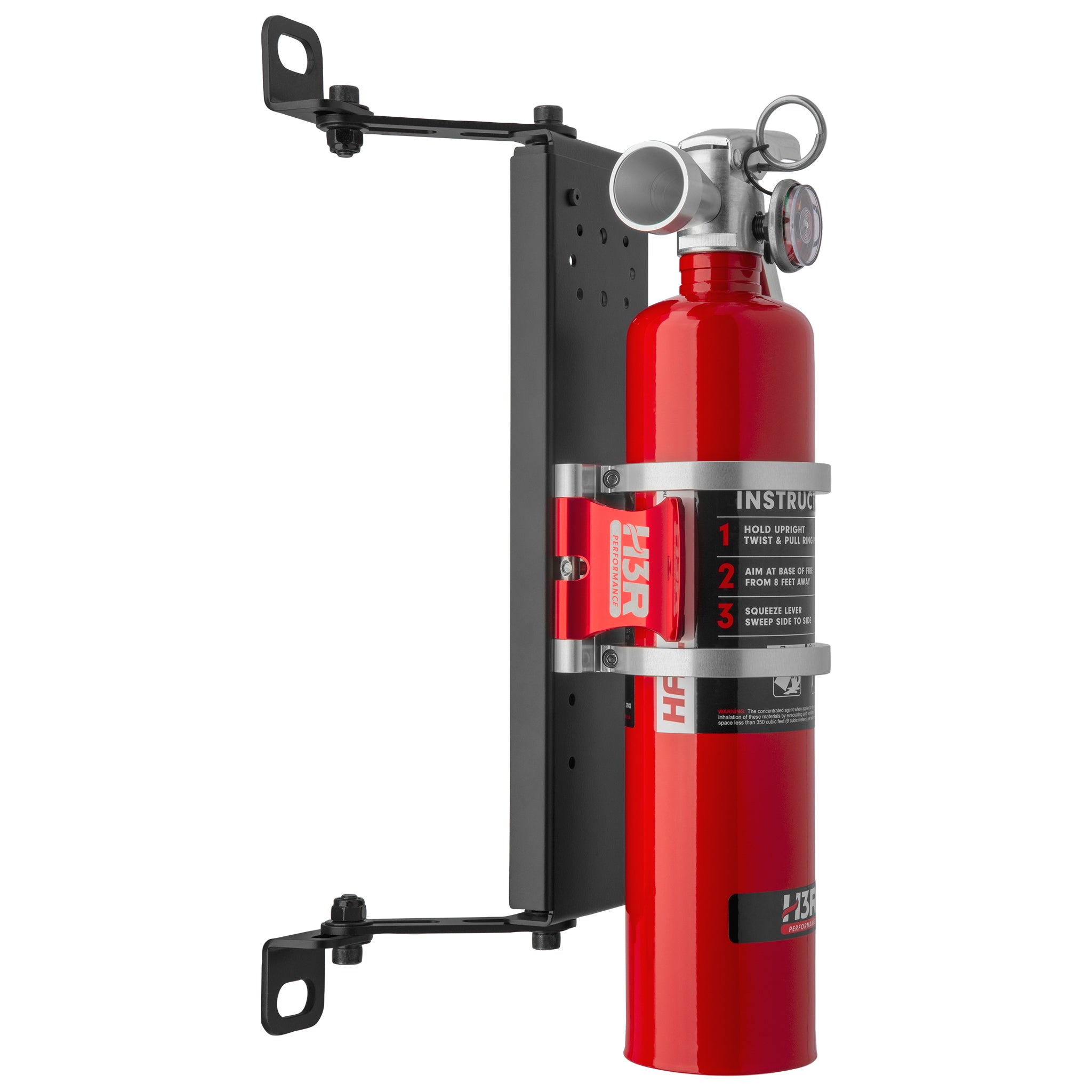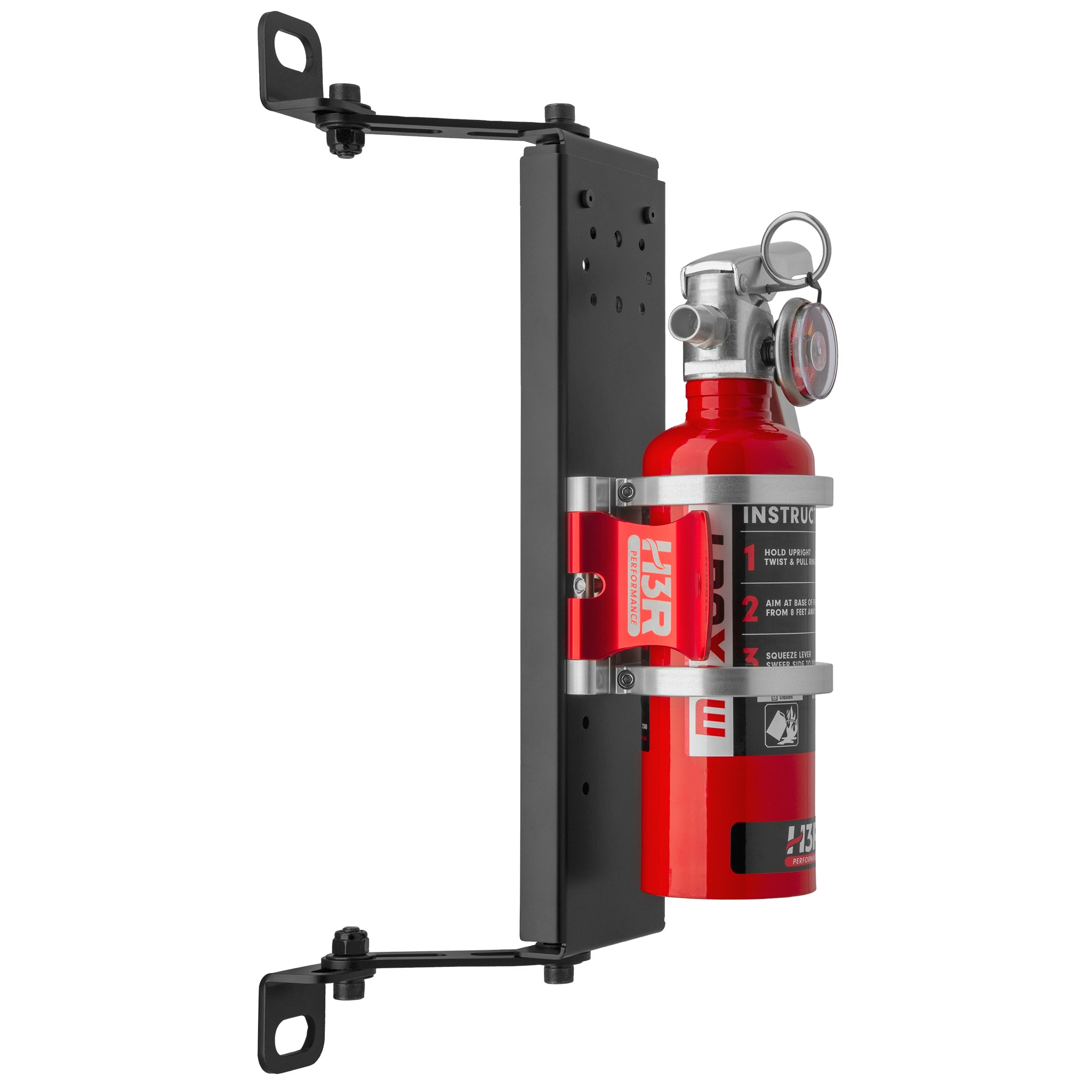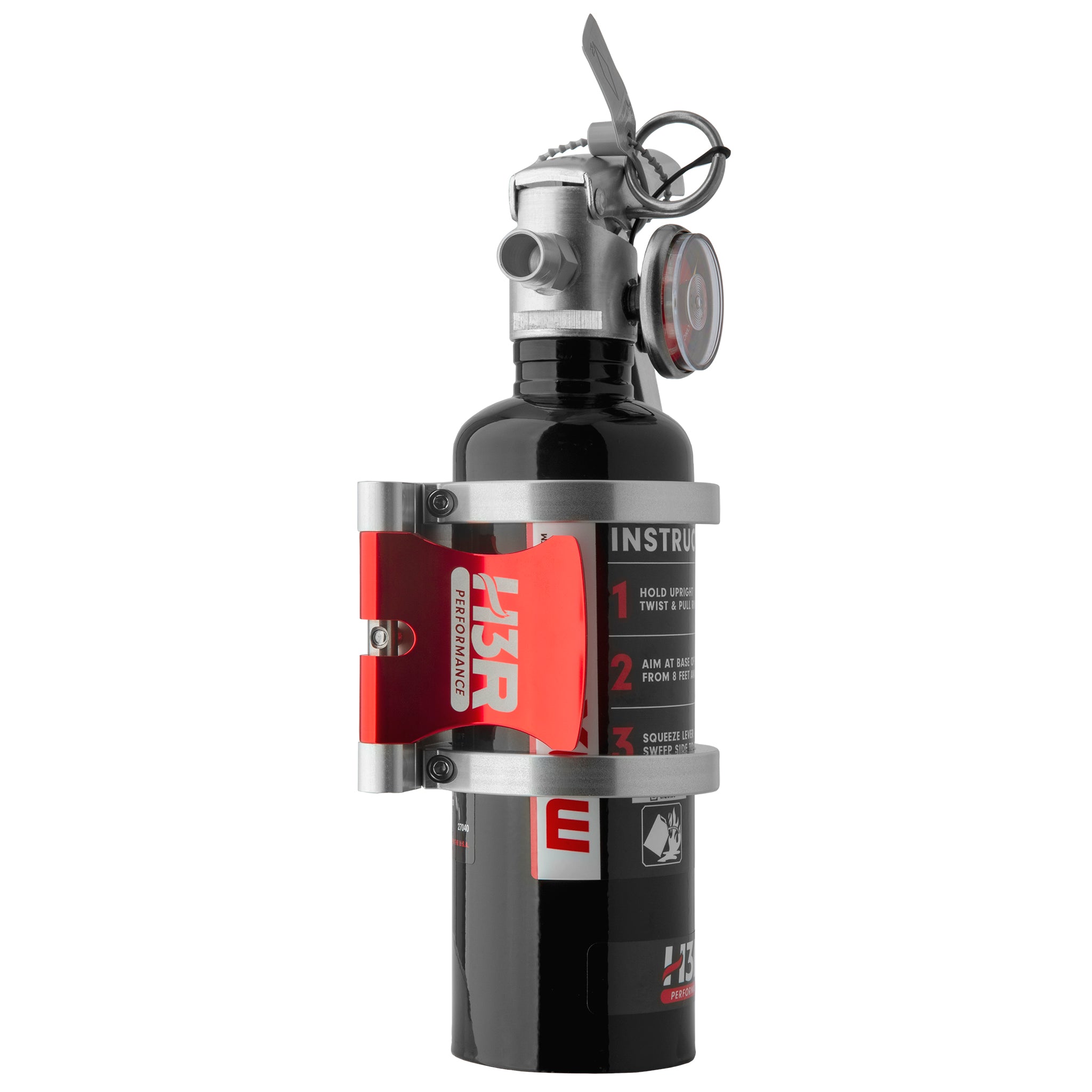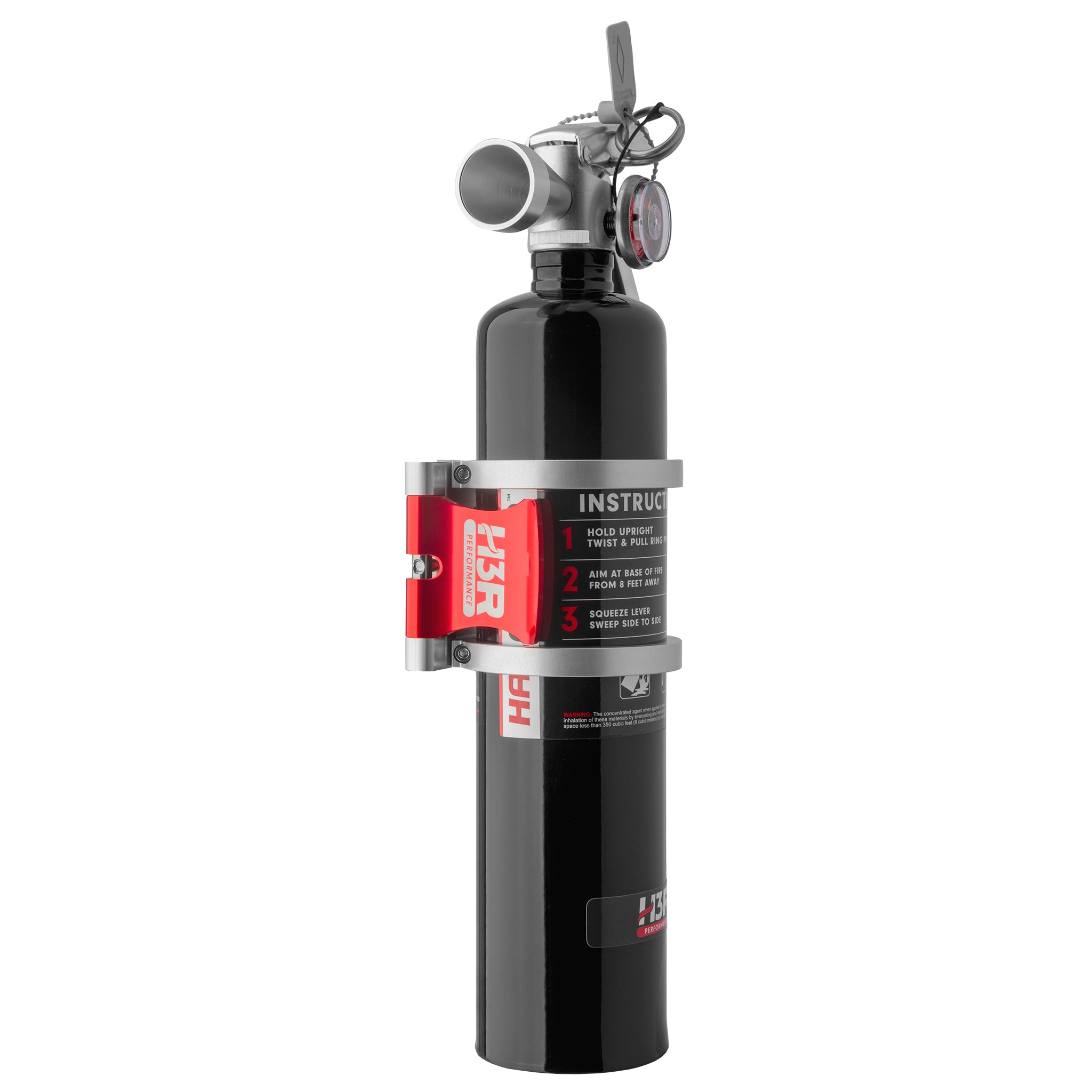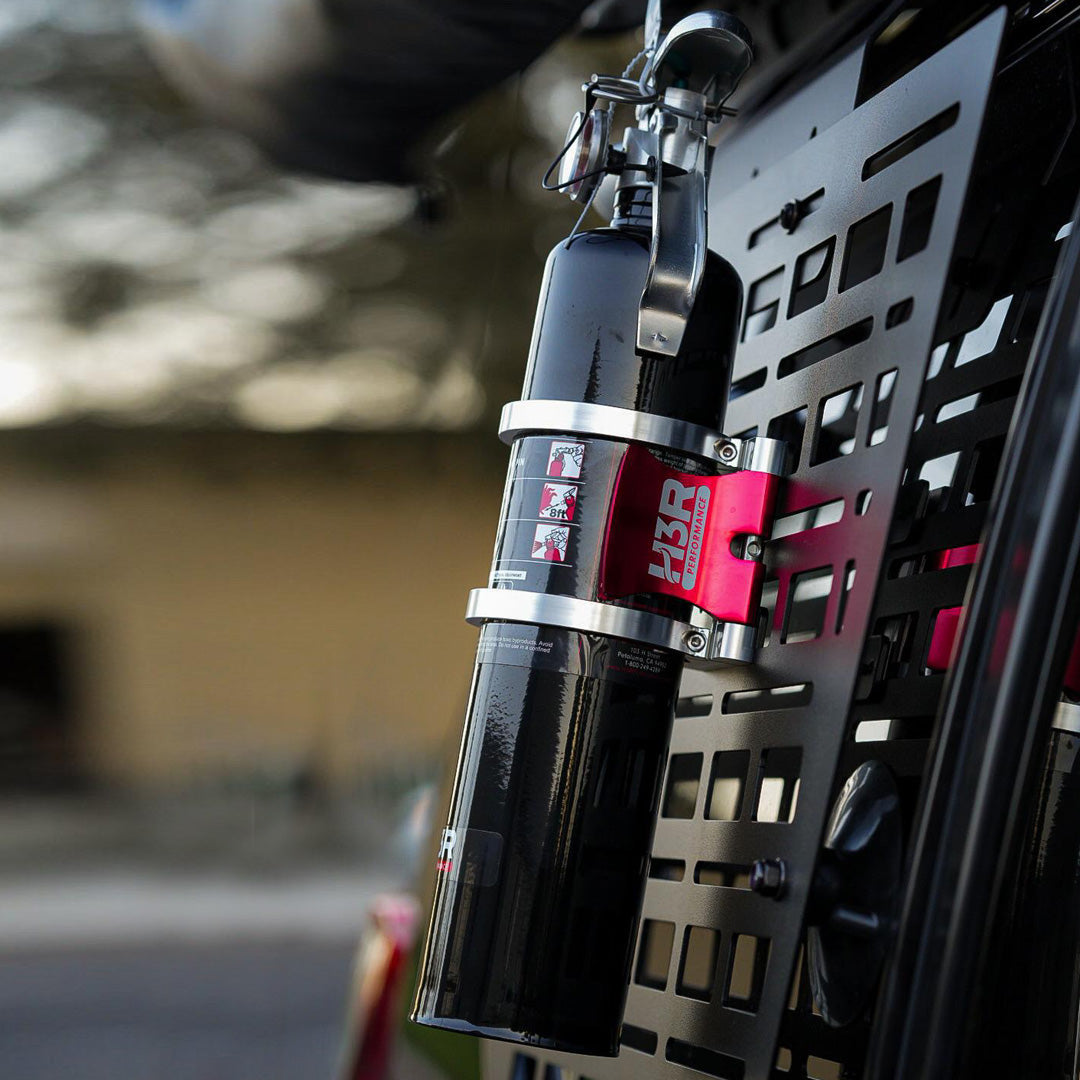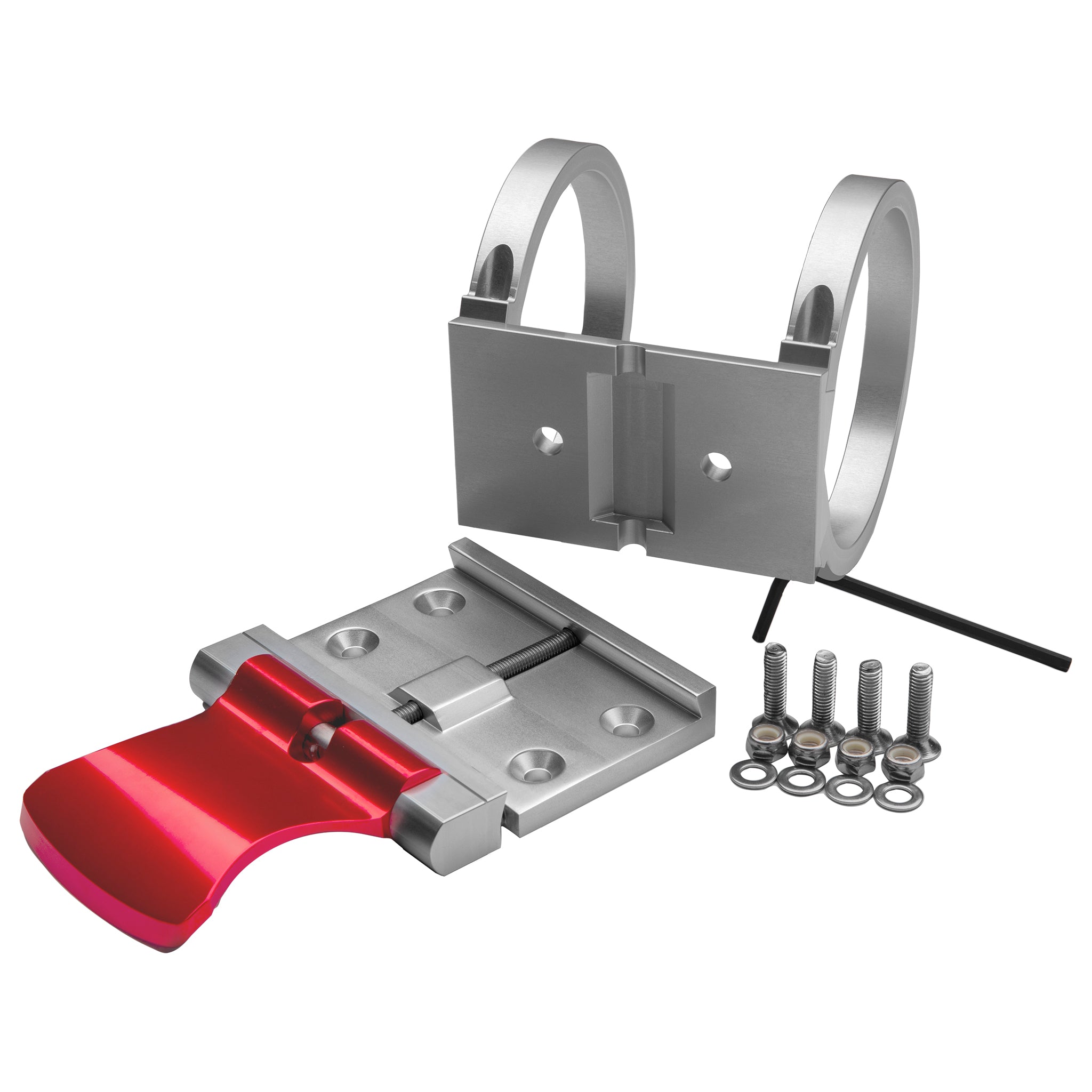 Select your Fire Extinguisher Size (sold separately):
2.5 lb.
Pickup available at H3R Performance Headquarters
Usually ready in 2 hours
ProLock Flat Surface Brackets
2.5 lb.
H3R Performance Headquarters
Pickup available, usually ready in 2 hours
103 H St
Petaluma CA 94952
United States
+14159450800